Adarac Aluminum Pro-Series Ladder Rack

Manufacturer:
Agricover

Model number:
Adarac Pro Series

Weight:
55 lbs
When Realtruck.com asked if we'd like to test out the Adarac Aluminum Ladder Rack (pro-series), it was an easy yes. I needed to make a supply run for some steel and lumber for an upcoming construction project. Since my 2021 F150 is a short bed, I was excited at the option to store beams and steel over the cab as opposed to overhanging the tailgate with a red flag. I had it installed in about 30 mins and then loaded it up with materials to see how it performed. It was a mostly great experience with a couple of takeaways on overall design and performance. So let's get to the details!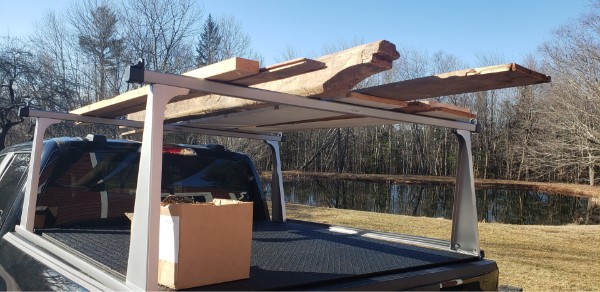 Features and Specifications | Adarac Aluminum Ladder Rack
Features:
All-aluminum construction
Powder coat finish (black or silver)
Quick install clamp rail system
Fully adjustable or removable vertical uprights
Tri-fold Tonneau cover compatible (some models)
Horizontal cross bar Anti-slip, Anti-vibration rubber strips
Specifications:
Max weight: 500 lbs

Cross bar dimensions:
Height: 26 in. (For full-size, above box rail) + 3 in. (optional load dividers)
Anchorage: Aluminum stake pocket inserts (no drill w/ existing pockets)
MSRP: $580 (see buy it now link)

Key Design Options & Construction
Materials & Finish
The Adarac Aluminum Ladder Rack (pro-series) features 100% aluminum components. This includes not only the rails, uprights, and horizontal cross bars, but also features aluminum stake pocket brackets and spacers. There was only a single component that wasn't aluminum, the attachment bolts, and they were stainless steel. On top of this, the rails, uprights and cross bars feature a high-quality powder coat finish. Why is this a big deal? Because these materials and finishes add up to high-quality weather protection for a ladder rack that is continuously exposed to nature's harshest elements here in New England.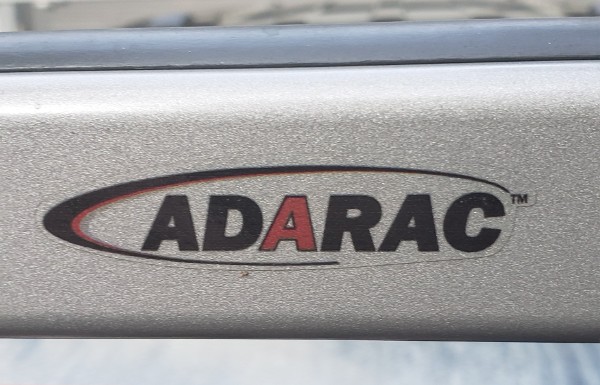 Install & Design
The rail system was easy to install and very secure. I had the locate and cut out the front pocket stakes on my 2021 Ford F150 which was the most tedious part of the install process. Once the spacers and bolt plate are stacked a string is run through offset holes to let you pull it securely into place while bolting it. The bolt spacers slide easily into the rails and inset grooves in the horizontal cross bars. I included the optional tie down and load separator accessory kits on my install and am glad I did.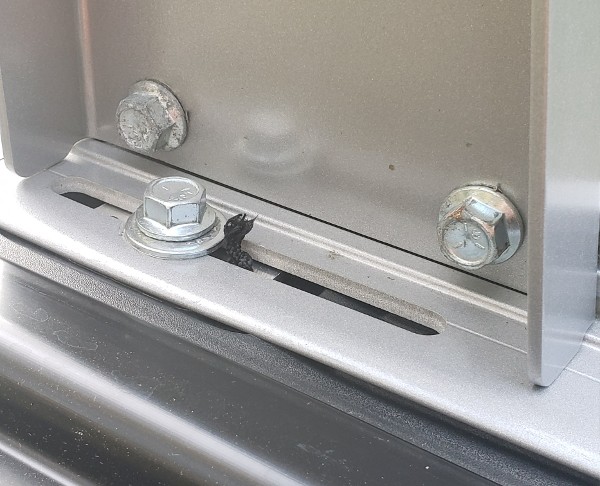 I also appreciate that the end caps include integrated tie down points as a basic feature. 95% of the time these are all I use to secure a load mounted on the ladder rack. They are made of heavy-duty polymer which I hope will hold up well over time. So far there have been no indications that the plastic will become brittle when exposed to severe weather but that always remains a risk. They are held in by pressure applied via a bolt that applies pressure from an inside-the-rail sliding bracket. There is a minimal risk of this loosening over time and the end caps falling off but again this hasn't been an issue yet. So far so good!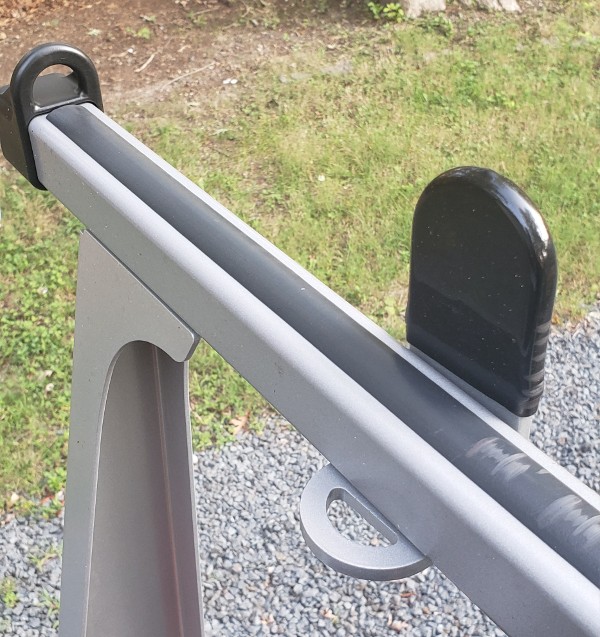 Optional Accessories
The optional tie down allowed me to add 2x tie down locations on both the left and the right rails. This allows me to easily throw ratchet straps up and over and loads on the rack and apply ample downward pressure to make sure they are tightly secured. The load separators, which feature nice rubber-dipped protective sleeves for marring protection and decreasing load vibration, include 2x separators per horizontal cross bar. They bolt on securely from the bottom and have remained firmly in place even when my ratchet straps have applied decent side load pressure. They also offer an additional tie down point!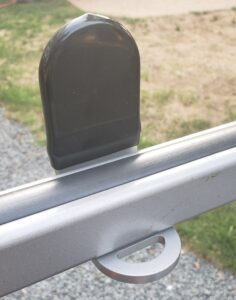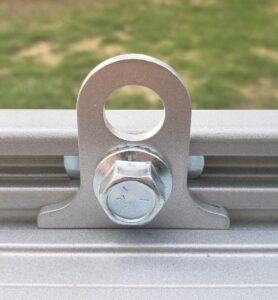 Overall Performance
First things first, I have been thoroughly impressed with the Adarac Aluminum Ladder Rack (pro-series). It is extremely secure and had no obvious give or buckling even with over 350 lbs of lumber and steel loaded and strapped down. The rubber anti-vibration insert strips have kept loads from sliding around. The toothed-flange bolts have remained securely in place on the side rails with zero noticeable loosening of the vertical uprights over the past couple months of steady use.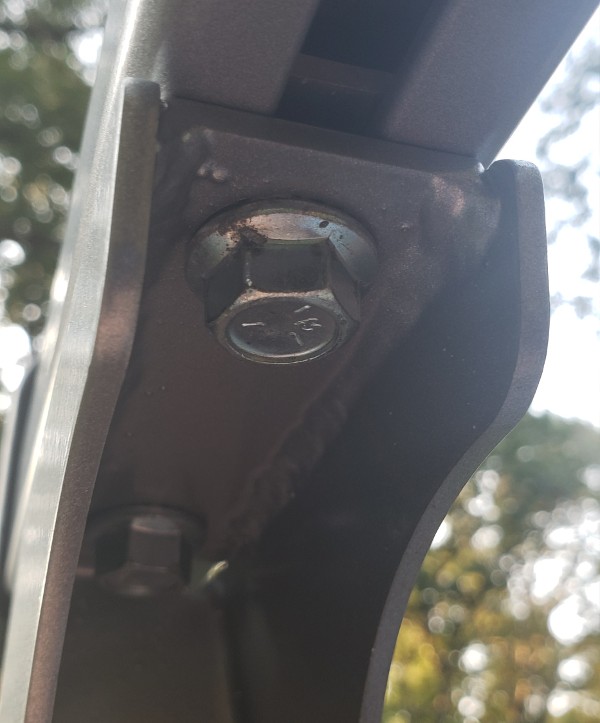 One recommendation I have is to keep a spare rachet and socket in your vehicle in case the need arises to remove the uprights while driving. I learned this lesson the hard way when I was caught without a way to quickly remove the rack and it rubbed on an entryway to a parking garage in Boston. User error!
Tonneau Cover Compatibility
The Agricover website, the manufacturer of the Adarac aluminum ladder rack states that it:
Works with LOMAX™ Folding Hard Covers, ACCESS® Roll-Up Covers and most inside the rail tonneau covers.
While this is technically true it is also a bit misleading. The first LOMAX Tonneau I tested (see the TBB video review here) was the LOMAX Stance model, which has the great feature of storing vertically to retain almost complete open bedspace. The LOMAX stance is NOT compatible with the Adarac Aluminum ladder rack (pro-series) since the upright closest to the truck cab impedes the vertical clearance of the LOMAX stance to store upright. Realtruck.com customer service, our LOMAX and Adarac rack supplier, was great to work with and quickly implemented this feedback to update their website description to clarify this point in the Adarac rack description. Agricover has not made any updates yet, hence why the quote above is misleading.
All this being said, I also tested the Adarac aluminum ladder rack with a standard LOMAX aluminum tri-fold tonneau cover installed and, while the clearance is tight (3/16 in.), it works great. It can also be used with the LOMAX stance version as long as you are willing to sacrifice the vertical storage feature.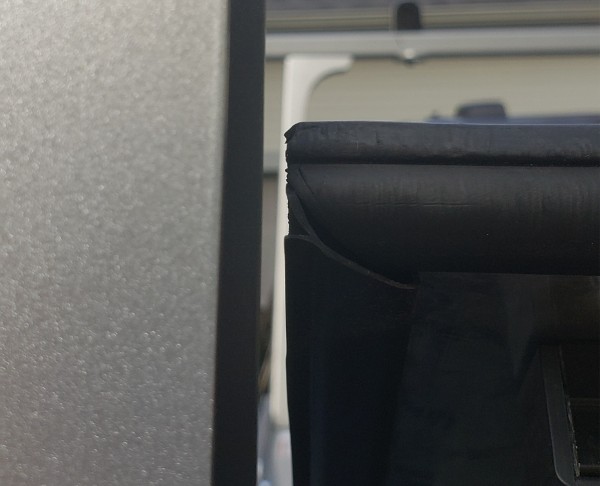 Overall Impression | Adarac Aluminum Ladder Rack
Overall, I am quite pleased with the Adarac Aluminum Laddeer Rack (pro-series). It feels extremely solid, has a great, weather resistant finish, offers quality (albeit optional) accessories, and even comes in a silver or black finish. At $580 it's not a cheap truck add on, but for anyone frequently hauling bulky construction or fabricating materials, it's a pretty essential upgrade. It doesn't offer the cab overhang design, but that wasn't something I wanted. It is a no frills, reliable option for an easily adjustable 2-bar style ladder rack. And one that seems destined to hold up well over time. Check out Realtruck.com at the link below for more details!
Agricover Adarac Pro-Series Aluminum Ladder Rack
Ben Fecteau
Benjamin is a former project manager, CNC-designer, and AWS-certified welder with experience running a commercial and industrial steel design and fabrication company. Before making the jump to commercial construction, he spent years renovating houses and building furniture where he became skilled in the art of home wiring, flooring, siding, and custom tool modifications. Benjamin has a Masters Degree in Education and is passionate about sharing his love of design with his sons and through community-based outreach. He resides in Cape Cod, Massachusetts and enjoys spending time with his family, in his workshop, and serving as an Air Force Officer.
All posts by Benjamin »