DEWALT ATOMIC Compact Series 23 GA Pin Nailer, DCN623 Review
The Dewalt 20v pin nailer is one of the newest cordless releases to come out of Dewalt for carpenters. We were excited to see Dewalt continuing to add to their finish nailer lineup, and hope this is the start of a Gen 2 update on their finish and brad nailers.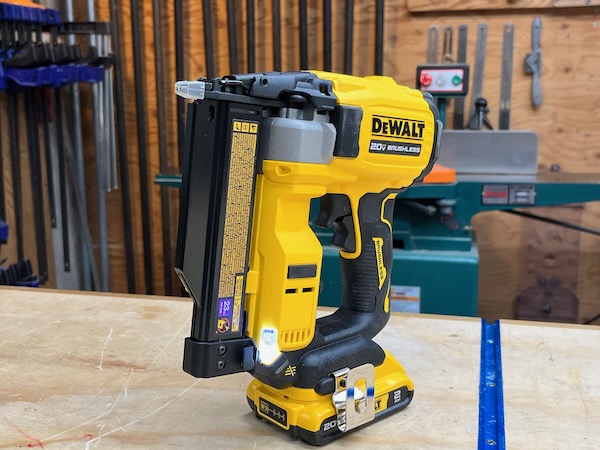 Pin nailers shoot thin, headless 23-gauge nails which is the smallest fastener available, the most notable feature of a pin nail is that it has no nail head.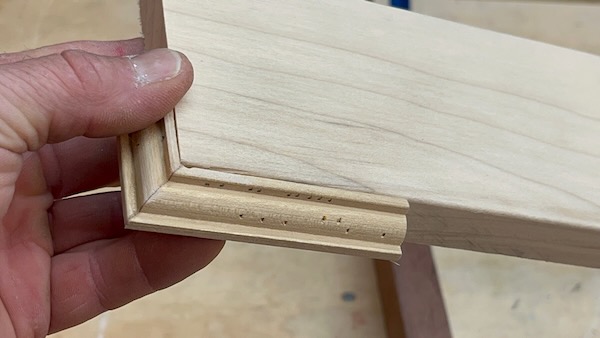 Because of this, pin nails leave a tiny and barely visible mark on the wood. This is huge when dealing with prefinished molding and small trim parts or returns, for me that translates mostly to finished kitchen cabinetry and molding returns.

First Impression
The Dewalt 20v pin nailer is larger and heavier than I had hoped. It measures approximately 3" x 8": and weighs 4 lbs. It's also a little top-heavy compared to the Milwaukee M12 pin nailer which we've been using for some time. I was pleasantly surprised to learn that the Dewalt only weighs1 lb. more than the M12 pin nailer, I would have thought it weighed more based on the size difference.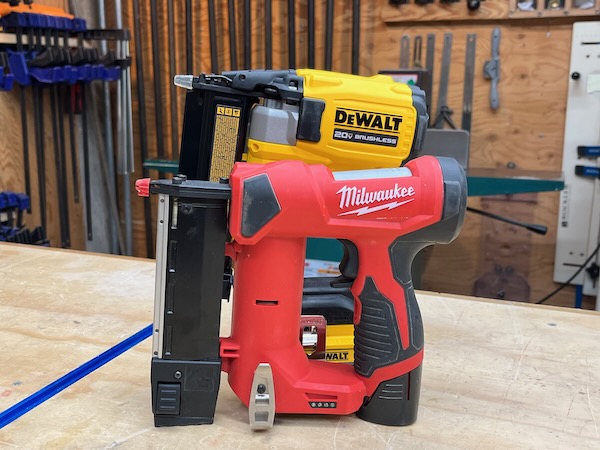 Dewalt followed the design form of most pin nailers by designing a non-retractable, contactless tip with a secondary safety-interlock trigger system. The result is that a pin nailer has a better line of sight and does not have to push against the workpiece to fire a pin nail.
Dewalt Pin Nailer Capacity
The Dewalt 20v pin nailer has a brushless motor and is capable of driving 23 Ga. pin nails from 5/8-In. up to 1-1/2-In. in length. The nailer magazine holds 110 fasteners.
Runtime
Dewalt advertises that this pin nailer will shoot an average of 2,000 nails per charge on a 2.0 Ah battery. On a pin nailer runtime is less important and a small battery will give you enough runtime to last a month or more.

Dry Fire Lockout
The Dewalt 20v pin nailer has a 10-fastener, dry fire locks out a feature that I really like. When the nailer locks out two red colored LED indicator light up to inform you when it's time to reload. There is a spring-loaded button at the top of the magazine that activates this feature once the nail strip passes over it and reached 10 pins.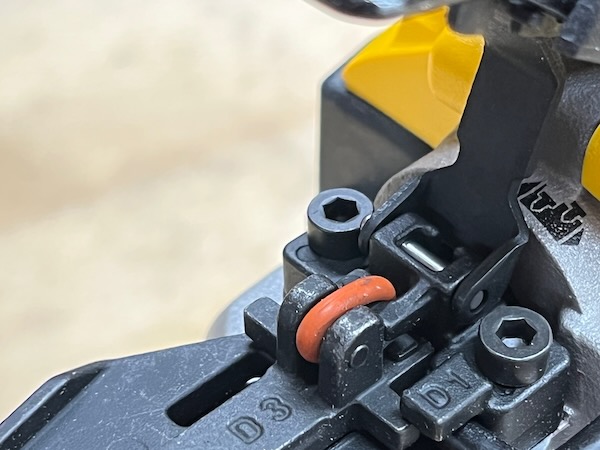 An additional trigger safety was added in case a user continues to hold the safety trigger down for longer than 10-seconds. In this situation, the dry-fire lockout LED will blink red and lock to tool from firing, until the trigger is released and repressed.
I think this is a good feature – as I can't tell you how many times I've seen guys walking around with their fingers on nail gun triggers.

Depth Adjustment
The depth adjustment knob on the Dewalt 20v pin nailer works well and is responsive. Turning the knob to the right sets the pins deeper, and to the left, shallower.
What I don't like is that the depth adjustment can't be adjusted quickly on the fly. You must readjust your grip on the tool and open the "nose cover" to access the knob.

Tool Free Jamb Release
Everyone like tool-free adjustments on their tools, and this pin nailer has a bunch.
While playing with the tool-free release procedure I noticed a red-colored "rubber-band-like" connection holding parts together. I must question the durability /longevity of this considering these tools are stored in vehicles outside in all types of weather. I guess time will tell on that.

No Mar Tip and line of sight
The line of sight on this pin nailer is outstanding. To accurately place a nail EXACTLY where you want it you must align the perpendicular "cross hair" "+" marks on the no-mar tip.
I was able to accurately place a pin nail by lining up the top line and either left or right of the side crosshair lines
LED Lights
The two lights on each side of the nailer body throw a ton of light and provide a forward and left and right-side strip of light in front of the tool, eliminating left or right positioning shadows. Thank you, Dewalt, for listening to our frustrations with LED lights only on one side of the tool.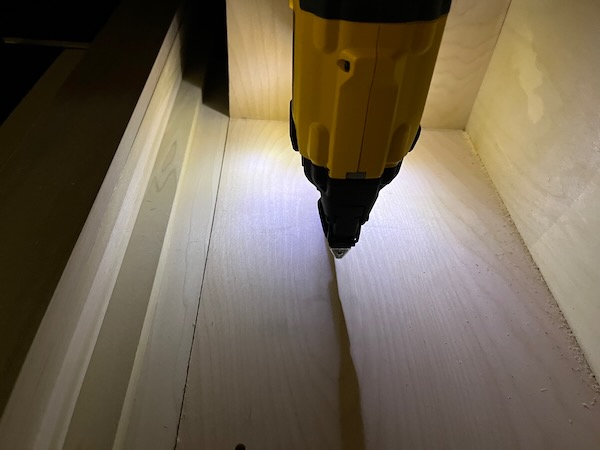 Using The Dewalt 20v Pin Nailer
We took the Dewalt 20v Pin Nailer to our job site and used it on some Poplar trim and molding returns to see how it worked and what the guys thought. I also tested it here in the shop on some hardwood Mahogany, Oak, and Sapele. The nailer works perfectly.

Improvements
I'd like to see the size and weight on this pin nailer reduced as well as the depth of adjustment knob positioned to be quicker to use.

Price
ACME Tools lists the Dewalt 20v pin nailer for $249.00 as a bare unit (DCN623B) and $300 for a kit with a 2.0 Ah battery and charger (DCN623D1)
DEWALT ATOMIC Compact Series 23 GA Pin Nailer
249 bare 300 kit

Overall Impression
The Dewalt 20v pin nailer is easy to use and is a super nice tool. It's certainly a welcomed addition to DeWalt's finish carpentry cordless line-up. This nailer will find its way into my crew's van and we'll be sure to do a look back in 12-24 months.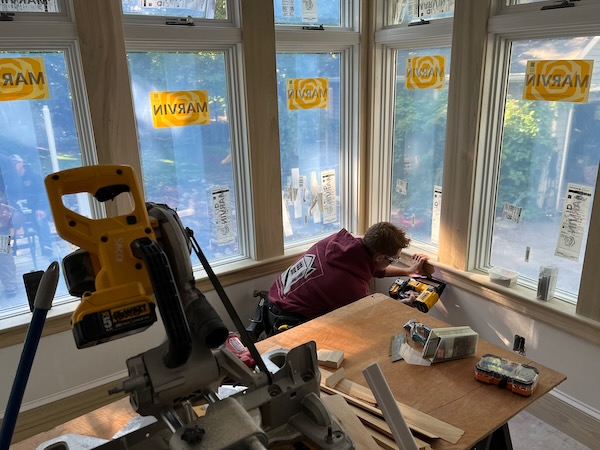 Dewalt Pin Nailer Video Review