RYOBI 40V 21″ CROSS-CUT SELF-PROPELLED MOWER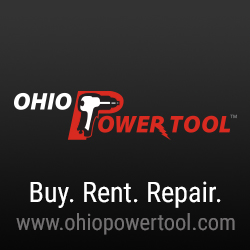 RYOBI 40V 21″ Cross-Cut Self Propelled Mower Review – Model RY401210
Most agree that cutting the lawn can be a daunting task. We typically cut grass in the dead of summer when the temperatures are scorching and it's something that I know I personally always put off. My kids are not interested in cutting the lawn unless there is a hefty allowance attached to it. So I suck it up knowing that the exercise is something I need and just start mowing. Walking behind the RYOBI 40V Cross-Cut Self-Propelled Mower makes it bearable.
Back in June, the crew of Tool Box Buzz put 16 cordless mowers up against each other in an impressive Head to Head test. The RYOBI RY401210 mower shined from this head to head. Finishing in the top three of almost every category, it also took Best in class for Features and Ergonomics. Let's take a closer look at the RYOBI RY401210 40V 21″ Cross-Cut Self-Propelled Mower.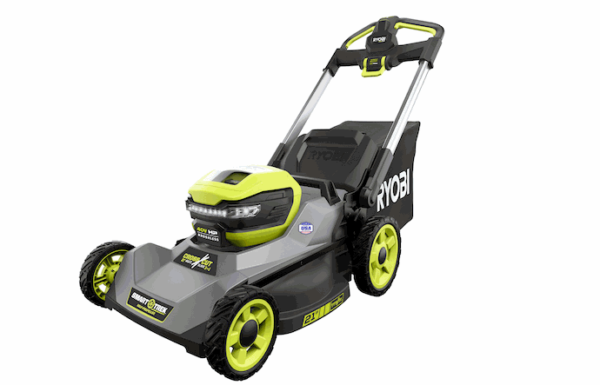 RYOBI 40V Cross-Cut Self-Propelled Mower | Specifications
Voltage – 40V
Deck Size: 21″
Max Cutting Height: 4″
Min Cutting Height: 1.5″
Number of Blades: 2
Weight: 74LBS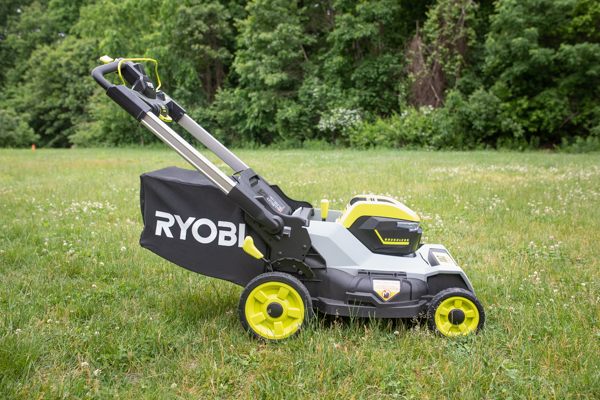 RYOBI Excellence in Ergonomics
This is where the RYOBI RY401210 shines! Our testing ergonomics included the adjustability of the handle, the effort of maneuverability, human factor in the ease of foldability and storage, deck adjustment, ergonomics, and propulsion/control ergonomics.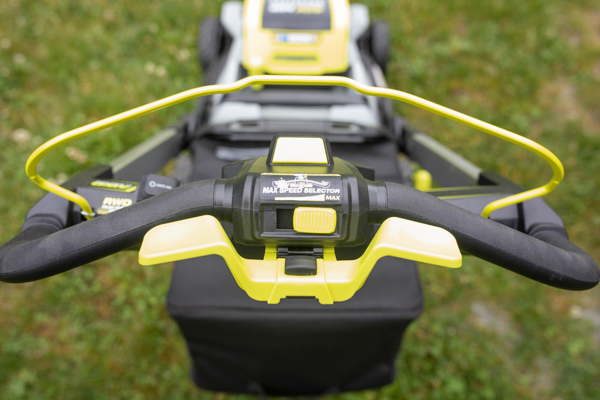 The 40V HP brushless whisper series 21′′ all-wheel-drive mower from RYOBI features a very simple push-button start and an onboard lever to select between bagging or mulching. The height may be swiftly changed from 1″ to 4″ using the 7-position single-point height adjustment. We found the handle to be really comfortable, with no pinch points or hot spots. The adjustable self-propelled paddle lever is a fantastic feature that lets the user select their preferred setting. Without taking your hand off the handle, the variable speed control is perfectly situated to be adjusted while you're using the mower.
RYOBI 40V Cross-Cut Self-Propelled Mower | Storage
Garages get cluttered over the course tot the warmer months with all sorts of outdoor equipment, bikes, and beach chairs!  Foldability and storage are crucial during these months.  The best thing is, that cordless mowers CAN be stored upright without the worry of spilling gas or filling the engine cylinder with oil.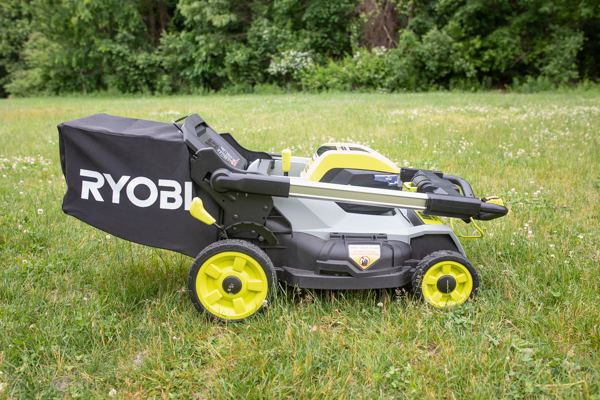 The Ryobi mower has a single pull lever to open to fold the handle. Once folded it is very compact and easily stands vertically. The Ryobi had one rear carrying handle the no telescoping features.
Mower | Runtime
This RYOBI mower has some serious run time. What everyone wants to know is how much grass a cordless mower can cut on a battery charge. The length of time it takes to mow a lawn will vary substantially depending on the type, height, and thickness of the grass. A great feature the RYOBI mower has is onboard battery storage so you can swap out batteries and continue without having to stop.  Having an external fuel gauge will allow you to monitor the battery life and know when it's time to switch the key over to the battery backup.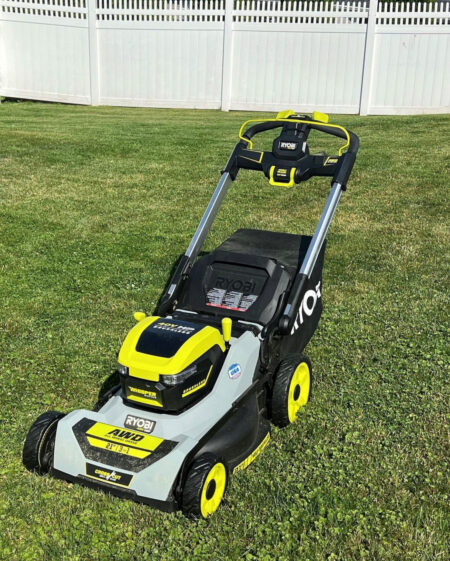 This mower cut 3,229 feet on a single battery. When you multiply that by 2 with the onboard battery you come out to 6,458 total feet mowed. That is over a mile of cutting distance. Pretty impressive for a mower with no gas.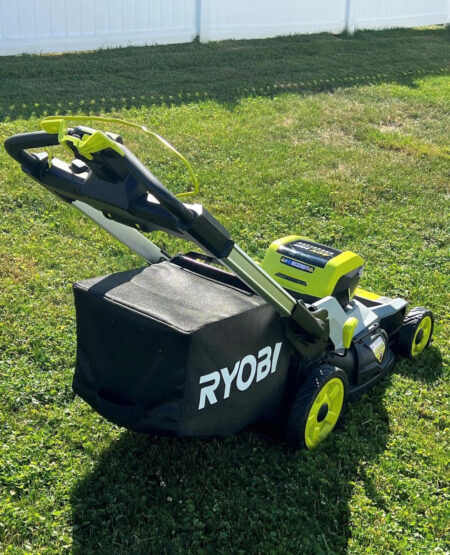 Closing Thoughts
Owners of cordless mowers need not worry despite the current spike in gas costs, which range from $4.50 to $5.00. With today's technology in cordless mowers, you get all the advantages of a gas-powered mower. We no longer have to be concerned about the odor, noise, or maintenance that comes with gas-powered lawnmowers. RYOBI has persisted in creating premium outdoor power equipment at incredibly low costs. You won't be dissatisfied with this mower's performance.
RYOBI 40V HP 21″ CROSS-CUT SELF-PROPELLED MOWER
$799.00
About the author
Disclosure
Product reviews on this site contain our opinion of a product or service. We will always strive for objectivity and transparency in our reviews. Our goal is to provide readers with honest, objective information based on our own experiences. We never have and never will accept payment in exchange for a positive review. Many of the products that we review are provided to us for free by a manufacturer or retailer. In some cases, we also have advertising or affiliate relationships with manufacturers and retailers of products and services we review. For additional information please visit our additional disclosure policies.