Our pick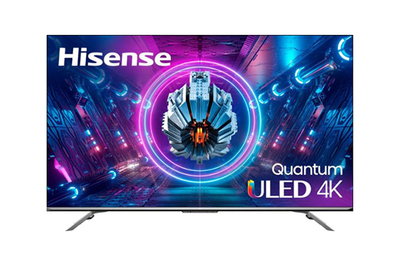 Hisense U7G
The Hisense U7G offers great image quality, superb gaming features, and the Android TV interface, but it has a narrower viewing angle and comes in fewer screen sizes than some other TVs.
The Hisense U7G is a great-looking 4K TV with all the technologies and features that any LCD/LED TV should have today, including a full-array local-dimming backlight for superb black levels and image contrast as well as a 120 Hz refresh rate that delivers better motion quality than you'll find on many competitors. It does a nice job showing high dynamic range video, thanks to its high brightness and rich color, and it supports the more advanced Dolby Vision HDR standard (which can offer improvements in image quality over the standard HDR10 format). For serious gamers, Hisense has also added all the HDMI 2.1 features necessary to take full advantage of the newest gaming consoles. (Check out TV features, defined for more explanation of the technical terms we're using here.) The U7G features the Android TV streaming platform, which offers a wide variety of streaming services and a continually improving user interface. But the TV comes only in 55-, 65-, and 75-inch screen sizes.
Upgrade pick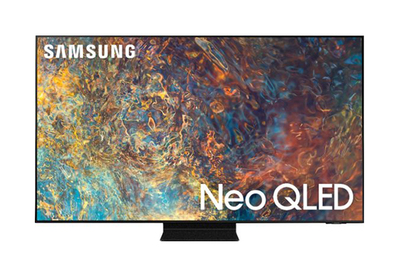 Samsung QN90A
The Samsung QN90A offers better contrast ratios, brighter HDR highlights, and a wider viewing angle than our top pick—in a larger selection of screen sizes.
Buying Options
*At the time of publishing, the price was $1,600.
If you're willing to pay a higher price to get one of the best LCD performers we've tested, the Samsung QN90A is our recommendation. Moving beyond the standard LED backlight in the Hisense U7G, this TV has a mini-LED backlighting system—which offers more local-dimming zones for even better contrast ratios and brighter HDR highlights than on the Hisense—and it produces vibrant colors. It also has a wider viewing angle than our top pick, so everyone can enjoy a good-looking image no matter where they sit in the room, and it comes in more screen sizes, from 43 to 98 inches. The QN90A supports all the latest HDMI 2.1 features, which gamers will appreciate, and it uses Samsung's proprietary Tizen streaming platform, which supports most of the popular streaming services. We like that it features a center stand so it will fit on virtually any TV furniture, and it sits high enough on the stand that you can place a soundbar in front of it without blocking the screen. The drawbacks are that the QN90A does not support the more advanced Dolby Vision high dynamic range format (but it does support the similarly advanced HDR10+ format), and it's significantly more expensive than the Hisense U7G.
Also great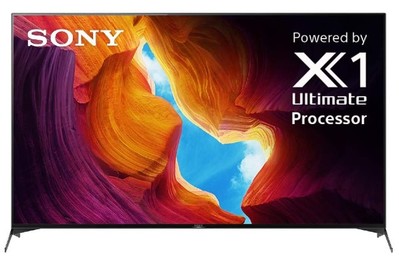 Sony X950H
The Sony X950H offers wider viewing angles for larger groups and provides superb video processing and image accuracy.
If you have a wider seating area, or if you regularly watch your TV from side angles, the Sony X950H uses an LCD panel specifically designed to produce a better-looking image at wider viewing angles than many 4K LCD TVs offer. (Our upgrade pick, the Samsung QN90A, employs a similarly effective wide-angle-viewing technology but costs more.) This TV also has Sony's superb color accuracy and video-processing capability, so it's better than the competition at removing banding artifacts. However, that wider viewing angle comes at the expense of the TV's black level, which isn't as dark as that of Hisense's U7G or Samsung's QN90A. Also, you don't get the full complement of HDMI 2.1 features to improve the gaming experience. The Sony X950H is available in a variety of screen sizes, from 49 to 85 inches.