A good vacuum bottle—something most people call a thermos—will hold enough coffee to last the entire day at a job site, and it will keep your drinks hot to the final cup.
Compared with smaller travel mugs, food thermoses, or tumblers, a thermos will hold more, so you can sip throughout the day or share with others.
After comparing 32 thermoses and testing 17, we found that the Stanley Classic Legendary Bottle 2.5 QT was the easiest to hold and pour from, and it kept drinks hot for hours.
Our pick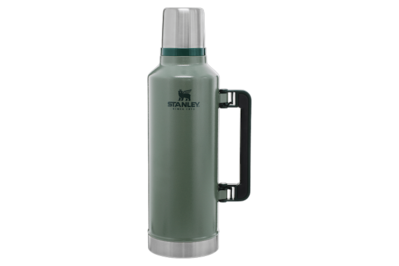 Thanks to its handle, this thermos was the easiest to hold and pour from. It has a leak-proof cap that holds a cup of coffee or tea, and it's dishwasher-safe (if you can fit it in there).
Among the thermoses we tested, the Stanley Classic Legendary Bottle 2.5 QT stood out for its durability, reliable heat retention, and how easy it was to use, given its size. We found it was the easiest to hold and pour from, thanks to the wide, sturdy handle, which swivels out from the bottle and also folds down (so the thermos takes up less space in a bag).
The Classic Legendary kept drinks hot for more than eight hours, and it survived our drop tests. Despite its large size, this thermos still fits in most backpacks, and it won't leak while it's in there. You can also get the bottle in a 2-quart size, if you want something a little smaller, and it comes in two colors.
Budget pick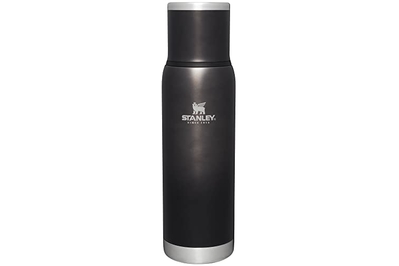 This smaller, less expensive thermos keeps drinks almost as hot as our top pick, but it isn't dishwasher-safe.
Stanley's Adventure To-Go Bottle insulates almost as well as the Classic Legendary Bottle, but it holds about half as much. However, it's also about half the price. The Classic Legendary and the Zojirushi SJ-JS10 both kept drinks a little hotter, but our testers found that the Adventure To-Go kept drinks warm enough over a full day.
The Adventure To-Go lacks a handle, but because of its smaller size, you don't really need one. It's not dishwasher-safe, though. This thermos is available in five colors, as well as in a smaller, 25-ounce size and a larger, 1.4-quart model.
Also great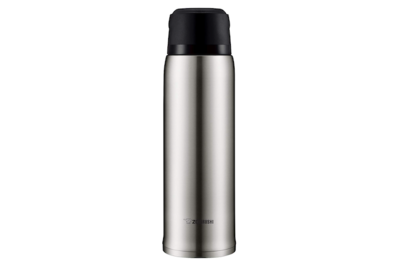 This thermos, which holds 35 ounces, is small and light enough to fit in a compact commuter bag. It's not dishwasher-safe, however.
For a slimmer thermos without a handle, we like the 35-ounce Zojirushi Stainless Bottle SJ-JS10. It's less than half the size of the Stanley, yet it still holds about four cups of coffee while also fitting into a backpack or tote. The Zojirushi kept drinks hot even after eight hours, and it is fully leakproof.
If you want something that holds more than our favorite Zojirushi travel mug but that's still small enough to throw into a messenger bag, we think this model is the best option. We also like that it's available in two colors.