Our pick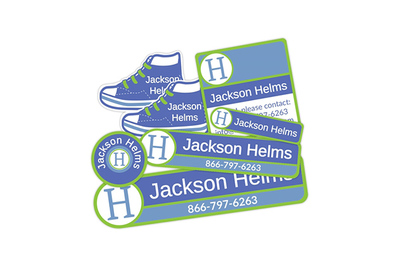 Name Bubbles School Labels Pack
These versatile labels have a powerful adhesive and are the only ones we looked at that include an option for marking tagless clothing.
Buying Options
*At the time of publishing, the price was $36.
Like the other preprinted labels we tested, the labels in the Name Bubbles school pack take just seconds to apply. Unlike some of the others we looked at, they have a powerful adhesive that stays put on the items that kids use most, but they're still simple to remove when needed. The company is the only custom-printed option we found with stick-on labels specifically designed to go directly onto tagless clothes.
Runner-up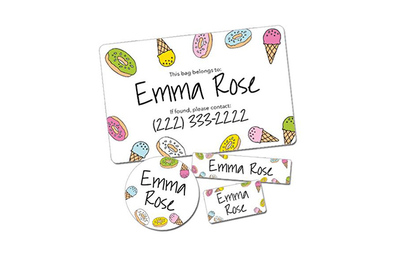 Label Daddy Starter School Pack
Label Daddy makes ordering easier than any other company we looked at, and the company's starter pack is well-designed, with shapes and sizes that are just right for kids' stuff. The labels for clothing are made to go on tags only, however.
In its Starter School Pack, Label Daddy uses the same strong adhesive film as Name Bubbles and includes a great variety of sizes and shapes as well as a fun series of personalization options (from electric blue llamas to frenchie puppies) without having so many designs to choose from that it makes you dizzy. The website's ordering process is the most straightforward of all those we tested, but unlike the clothing labels offered by Name Bubbles, Label Daddy's are designed to go on tags only.
Budget pick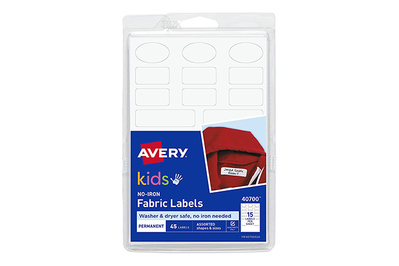 Avery No-Iron Fabric Labels
These write-on labels adhered well to everything we stuck them on, and they can go directly on fabric, but they'll leave a sticky mess if you try to take them off.
Buying Options
*At the time of publishing, the price was $7.
If your own handwriting is up to snuff and you don't mind the extra work, the most affordable option we tested—blank Avery No-Iron Kids Clothing Labels—has the firmest seal directly on fabric and also sticks extremely well to nylon, plastic, and metal. These labels are the hardest to remove cleanly, however.